High Torque Crowfoot and Buddy Socket
This high torque crowfoot attachment with buddy socket was designed and engineered to solve a unique requirement. The solution addressed how to tighten fasteners to final torque specifications on a production line where two different configurations of a product are being assembled. The application required both large hex sizes and high torque output. Additionally, the nut was torqued rather than the bolt, so we had to address how to create an interchangeable socket that allowed for the proper clearance to accomplish the job.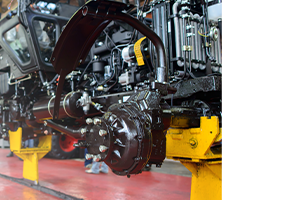 The Challenge
Torque fasteners to final specifications on multiple hex sizes

Allow for clearance in the additional socket for tightening a nut
Retain the buddy socket using a non-traditional method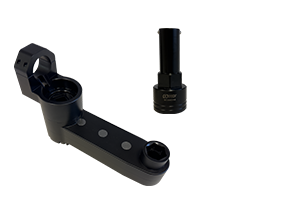 Solution
Custom Crowfoot
Allows for tightening of large fasteners to final high torque specifications

Custom buddy socket allows for the proper clearance for multiple fastener sizes
Ball detent for socket retention
Contact us to discuss your custom application needs!