Crowfoot With Reaction Bar
This crowfoot with reaction bar attachment was designed to address multiple requirements. Our solution addressed how to perform multiple operations with a single attachment by employing an interchangeable and multi positional reaction bar to torque fasteners to final specification in an aerospace industry application.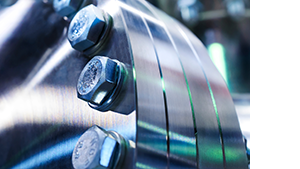 The Challenge
Torque multiple fasteners to final torque

Perform multiple jobs with the same tool and attachment
Engineer to provide high torque
Employ a reaction bar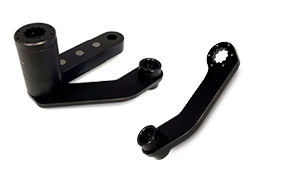 Solution
Crowfoot with Reaction Bar

Multi-positional and interchangeable reaction bar
Magnetic reaction bar retention system to allow for quick transitions between applications
Saves time and money by performing multiple operations with the same tool and attachment


Contact us to discuss your custom application needs!