Avionics Tools
At E-Tech, our AeroTech avionics tools have been designed to the aerospace industry's highest engineering standards using CAD/CAM/FEA software. We also use high grade materials, precision machining and heat treatment to ensure that all of our avionics tools consistently meet the rigorous requirements of the aerospace industry.

---
E-Tech is your source for aircraft tool supply. Our AeroTech aviation tools are the most robust you'll find for use in the aerospace manufacturing industry.
Literature Library
We have sales sheets and catalogs for your every need.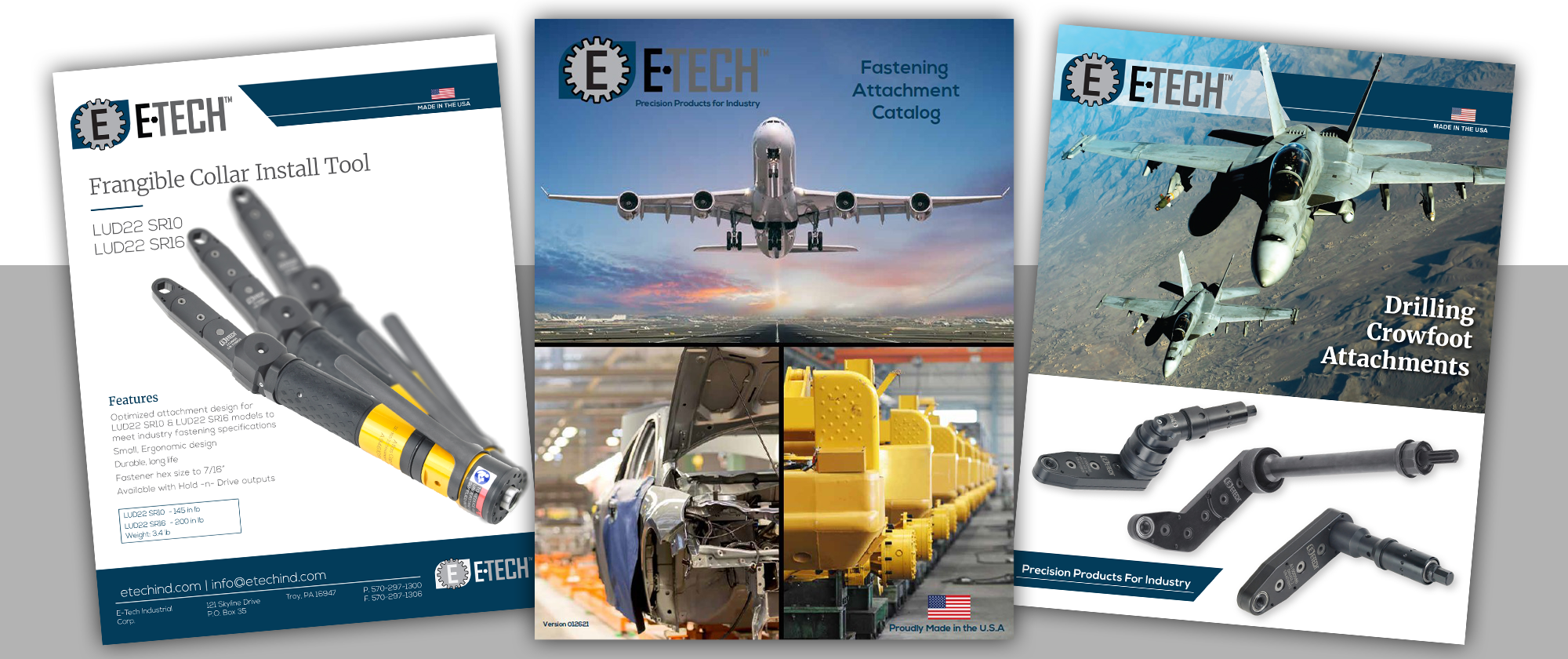 VIEW ALL DOWNLOADS